Asphalt Roofing
Here at Fowler's Roofing we only use the best products. We offer a variety of shingles that are extra durable and offer protection. They come in many colors that are attractive and also eco-friendly. Our products consist of Iko, Cambridge Architectural Shingles, Cambridge 30 AR. (algae resistant granule.) Armourshake, Crowne Slate, Royal Estate. We also carry a traditional 3 Tab Shingle made by Marathon Ultra, AR.
We recommend stripping your roof. Fowler's Roofing will check your existing roof deck and replace any bad wood. Iko's Armourgaurd Ice & Water Shield Protector is then applied. It is used for water proofing under shingled roofs to prevent water penetration due to ice dams or wind driven rain. We apply this around chimneys, skylights, in the valleys, dormers, vent stacks, pipe boots and other roof top structures.
Iko underlayment is put on the remainder of the roof deck surface. We then apply flashing to anything that comes in contact with the roof deck such as, chimneys, valleys; plumbing soil stacks, exhaust vents and pipes.
We then look at preparation for venting, the most common venting today is ridge vent and it is placed at the peak of your roof that lets hot air out of your attic.
We do a full inspection of your chimney while working your roof.
Shingles of your choice are then laid. We follow all of the manufacture's specifications and recommendations to provide an installation warranty from the shingle manufactures. A copy of the Iko asphalt & shingle warranty will be given to each home owner at the time of service.
At the end of your job we do a complete clean up and inspection. Clean up includes your yard and landscaping, we also use a magnetic sweeper to pick up any loose nails and haul off all old material from the work site.
Fowler's Roofing is fully insured and offers a 24 hour emergency service serving the state of Maine as well as a 5 year warranty on labor.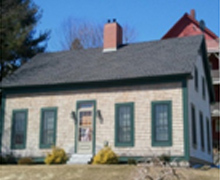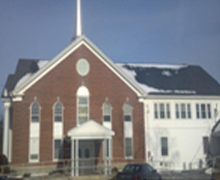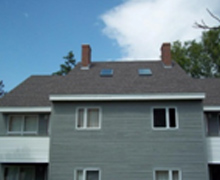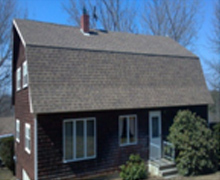 Please feel free to drop by our Office / Showroom located at 672 River Road Chelsea, Maine 04330
OFFICE HOURS: Mon-Thurs 8am-5pm, Fri 8am-4pm, & Sat 8am-noon.